Education
✩ 2016-2021 | B.F.A. Sequential Art | SCAD Atlanta
✩ 2016-2021 | Minor in Storyboarding | SCAD AtlantaEvents
✩ 2023 | Power in Numbers 8 Exhibiton | Gallery Nucleus
✩ 2019 | SCAD and Lexus Design Challenge Winner
✩ 2017-2019 | Boothed at FWA conventionExperience
✩ 2016-Present | 300+ Character Portrait Commissions
✩ 2016-Present | 2000+ art merch sales | Collaborative Etsy shop
✩ 2019 | Conceptual Advertisement Storyboards | Ideas United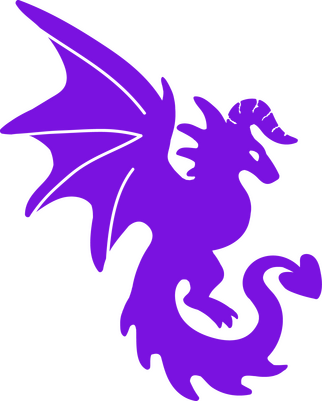 Patreon coming soon!!
Featuring a sticker club, merch previews, and first pick at commission slots.
Further updates will be announced on my instagram @zephtheremix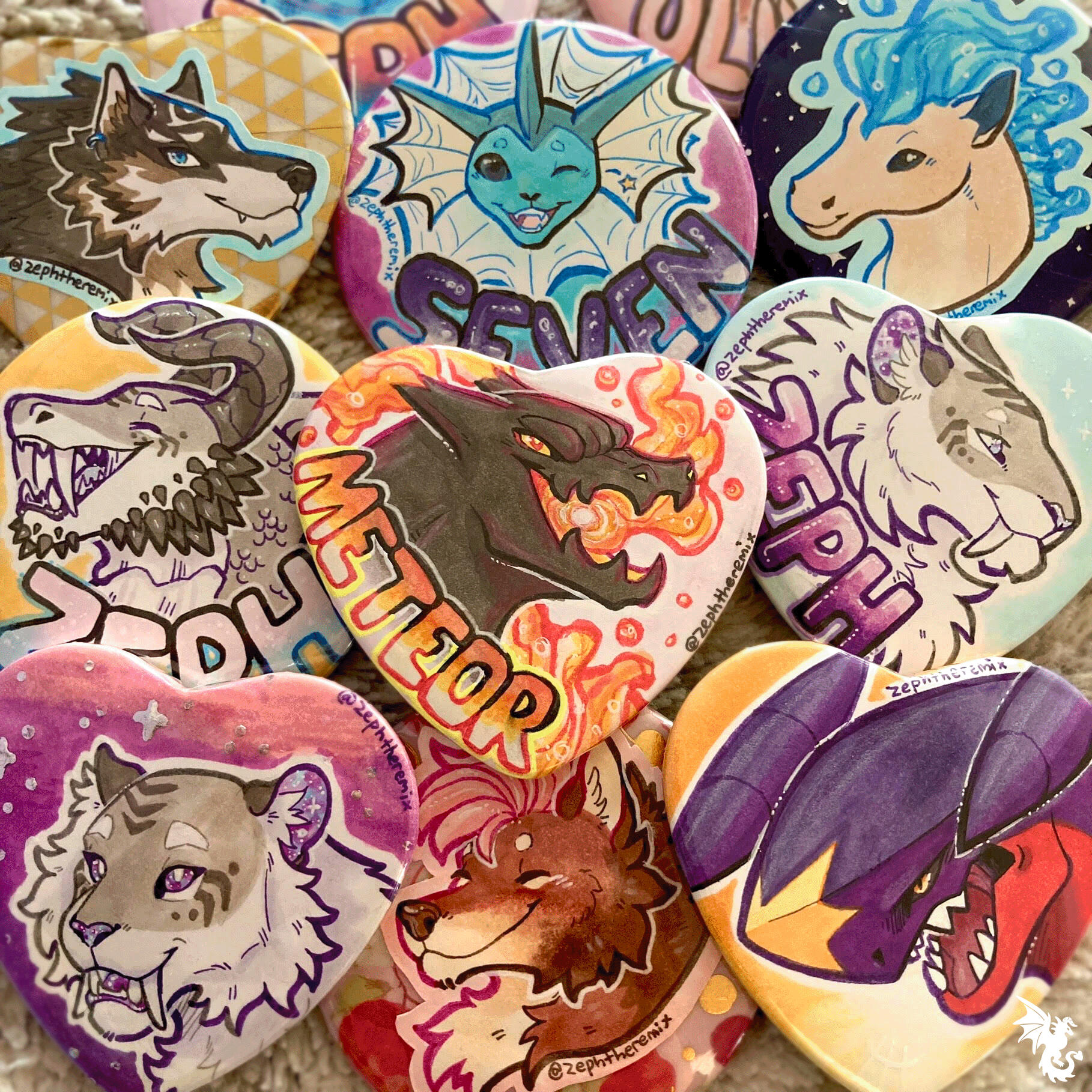 ✩。⋆ Custom Button Commissions ⋆。✩
Have something else in mind? Contact me for custom project quotes at zephtheremix@gmail.com
✩。⋆ Terms of Service ⋆。✩

By commissioning me, you are agreeing to my terms of service.
I'm a professional artist and strive to keep everything organized and efficient. Please read and respect my terms as they were put in place to remove confusion/disputes and reduce stress for both parties.
Feel free to ask questions!
Last updated 9/30/2023
I WILL DRAW
✩ Any kind of Dragon! (OCs, fanart, etc!)
✩ Animals and Pets (any species)
✩ Humans/humanoids
✩ Furries/Anthro characters
✩ Pokemon and Pokemon OCs
✩ Mech, Armor and Complex Designs (with plenty of reference!)
I WON'T DRAW
✩ NSFW or suggestive themes
✩ Hateful themes
✩ Gore/heavy blood
✩ Characters with no references or descriptions. Please provide references or written descriptions of what you would like!
General
✩ By commissioning me, you are agreeing to my terms of service.✩ Failure to abide by these terms will result in commission cancellation and/or permanent blacklisting from future commissions.✩ Anything not covered here will be dealt fairly between both parties.✩ Terms are subject to regular changes, the latest update date is listed above.
Shipping
✩ It is the commissioner's responsibility to provide the correct mailing address. Commissions lost in the mail due to wrong address may cost extra to be replaced.✩ I am not responsible for issues caused by the post office, such as delays or damage.✩ Commissions that are damaged/lost in the mail may be replaced/refunded, please contact me to discuss a solution in this circumstance.
Alterations
✩ As a traditional artist, alterations on completed commissions are VERY limited. Please understand if some alterations are not possible.✩ It is the commissioner's responsibility to provide accurate reference and be clear with their wants.✩ 2 large alterations to commission sketches are free, additional large alterations may cost extra.✩ Small alterations and mistakes on my part will be fixed for free.
Payment
✩ All commission payments are currently processed through Etsy.
✩ Unless otherwise specified, a commission will not be started until paid in full.
✩ Payment plans may be discussed on commissions of $100 or higher.
✩ I will not accept alternate payment methods unless discussed before commissioning. Please do not attempt to bribe or change payment methods during a commission.
Refunds
✩ Refunds are not available for completed commissions.✩ If I must cancel a commission, you will be fully refunded.✩ Refunds requested during a commission will be based on percentage completed. 75% refund for sketched work, 50% for inked/lineart work. Art that has been colored is considered complete and cannot be refunded.
Usage of Art
✩ Commissions are personal use only unless otherwise specified.✩ Personal use includes using as a profile icon/banner, sharing online, etc. Sharing is appreciated, especially when crediting my work! (tag me @zephtheremix)✩ Personal use commissions cannot be sold commercially as merch or products, used in crypto/NFT/blockchain related formats, or claimed as your work.